The Journey of Exodus
Regular price
Sale price
$52.90
Unit price
per
Sale
Sold out
Passover is the Jewish spring holiday that recalls the Biblical story of the Israelite's exodus from Egypt. With this box you will experience this journey by learning about the Ten Plagues, baking matzas, retelling the story during the Seder, and more. 
Share
View full details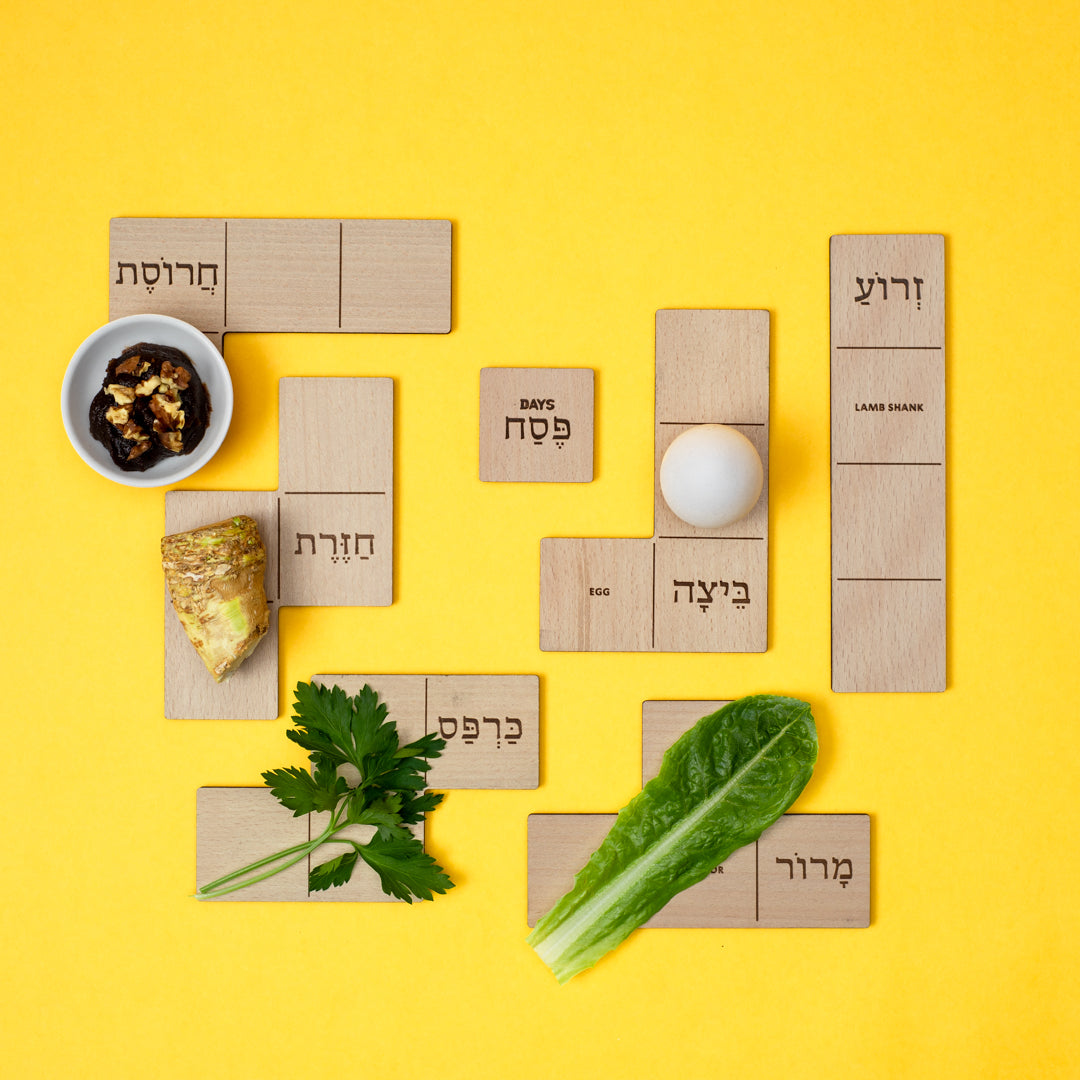 Packed With Holiday Gear, Crafts, And Activities For The Entire Family
1
Arrange the 'Tetromino' seder plate
Our Tetromino Seder Plate will make your Passover seder more playful! Limited series production, designed by the Days artists. Made out of select premium wood veneer.
2
Bake mini matza (yes!!!)
Bake mini Matzas with the pyramid-shaped Mini Matzah Maker and add it to your Passover Seder table! All it takes is 18 minutes from start to finish!

3
Play the Ten Plagues game
Prepare the kids for the Passover Seder and keep them engaged during the ceremony with our fun Ten Plagues game.
4
Retell the story of exodus with Days special edition Hagaddah
Days edition Haggadah is simpler, clearer, more engaging, and fun. Everyone will be able to follow along in English, Hebrew, or transliteration. 72 color pages + 42 stickers.
5
Discover new traditions and so much more!
You'll celebrate like a pro with our step-by-step holiday guide. Designed for beginners and experts alike, it covers meaningful Passover traditions, discussion questions, festive recipes, and much more!
Included when you purchase Passover in a Box™, or with the first year of your Jewish Holidays Plan.
6
Collect a Passover charm
This Matza charm is the perfect collectable for Passover. *Charm does not include DAYS keychain
Products included in Passover in a Box™