Regular price
Sale price
$52.90
Unit price
per
Sale
Sold out
Subscribe and save up to 40%
The Dragon Boat Festival celebrates the Chinese rice harvest. This box is sure to spark a family celebration. Build your own dragon boat and color it in your team colors, fold poetic zongzi origami with the poems of the patriotic Qu Yuan who drowned in the river, balance an egg at noon, and more...
Share
View full details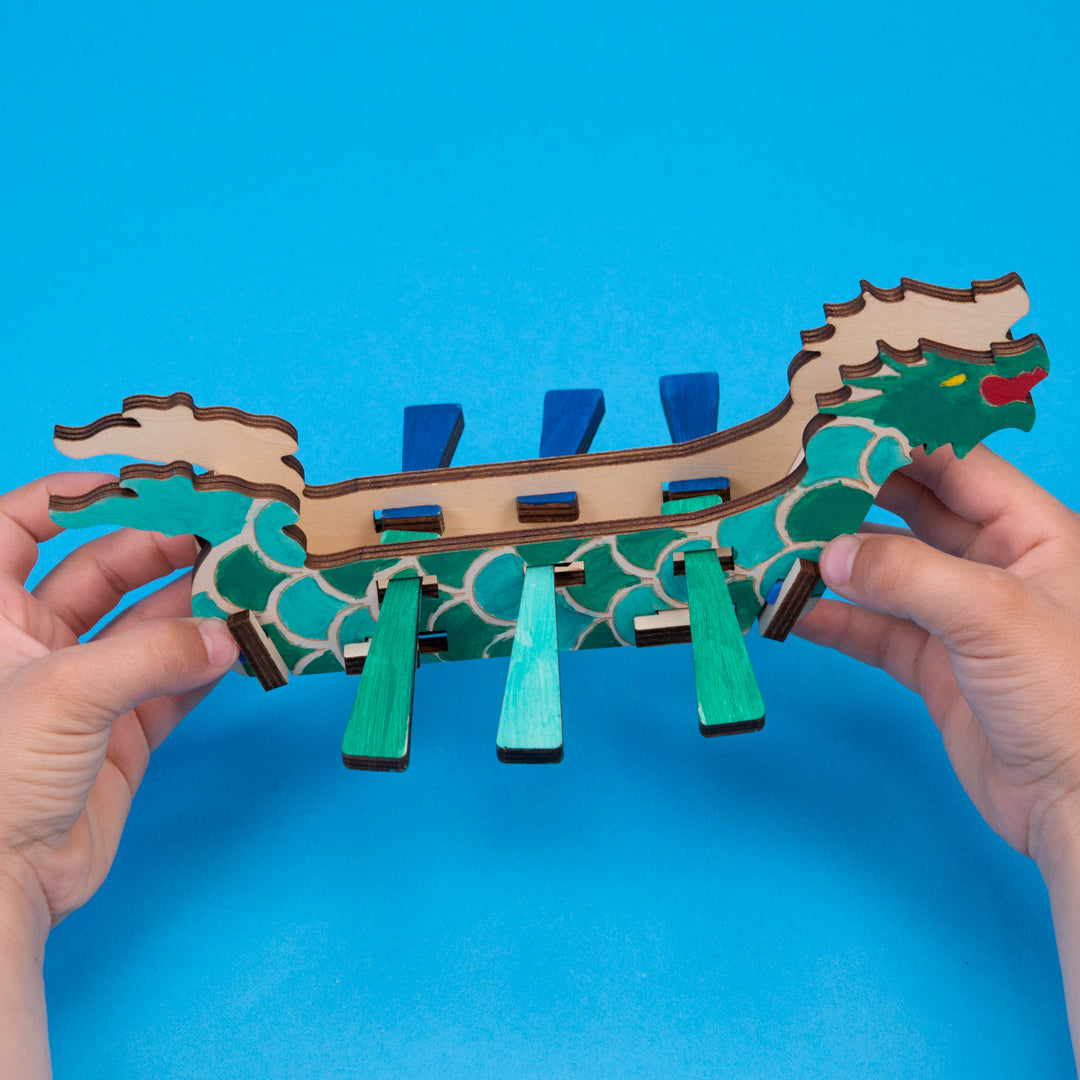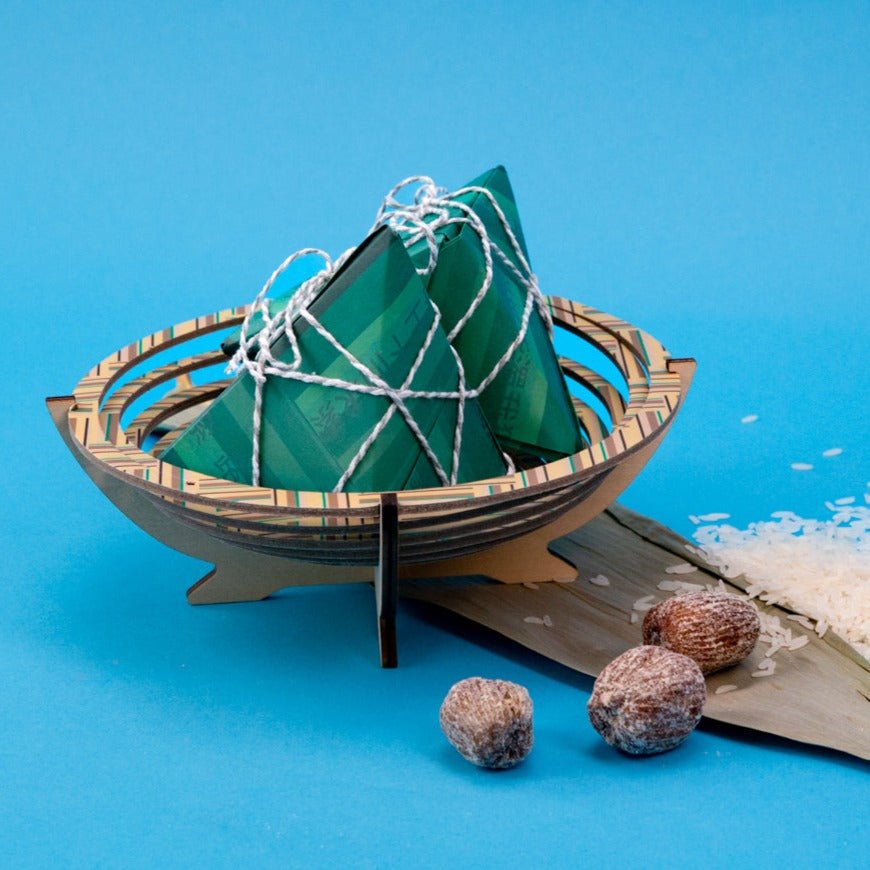 Packed With Holiday Gear, Crafts, And Activities For The Entire Family
1
Build and decorate your own dragon boat
Join the celebration by constructing your very own Dragon Boat from detail-engraved wood. This project makes it effortless to paint your own color scheme and adorn your boat with team spirit!
2
Celebrate Qu Yuan by folding poetic Zongzi dumplings
Explore the poetry of Qu Yuan through origami. Your family will love choosing a traditional Zongzi filling and trussing their creations in twine for the Dragon Boat Festival. Once complete, build a basket to display these reimagined dumplings in your home!
3
Balance an egg at noon
On the fifth day of the fifth month, it is said that you can balance a raw egg on its end. Everyone will love using our handy egg-balancing tool to experience the magic of this tradition!
4
Learn about the Dragon Boat festival and more
Our original and insightful holiday guide will help you celebrate like a pro. Full of useful info for beginners and experts alike, it covers Dragon Boat Festival traditions, the significance of the poetic writings of Qu Yuan, traditional foods, and much more.
Included when you purchase Dragon Boat Festival in a Box™, or with the first year of your Chinese Holidays Plan.
5
Collect a Dragon Boat festival charm
Our Boat charm is the perfect collectable for Dragon Boat!
*Charm does not include DAYS keychain
Products included in Dragon Boat Festival in a Box™