Play with Dimensions
Regular price
Sale price
$52.90
Unit price
per
Sale
Sold out
Hanukkah is the Jewish festival of lights. This box has everything you need to celebrate this super fun holiday like a pro and engage the entire family in the celebration! Build your own Menorah (you can even color it!), make dreidels out of clay (yes!!! actually), count the days with special color-coded candles, and more...
Share
View full details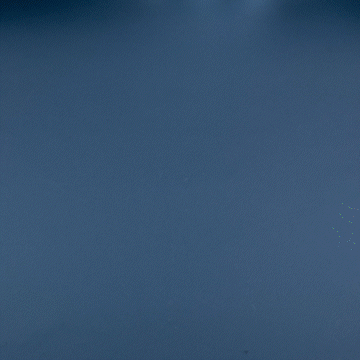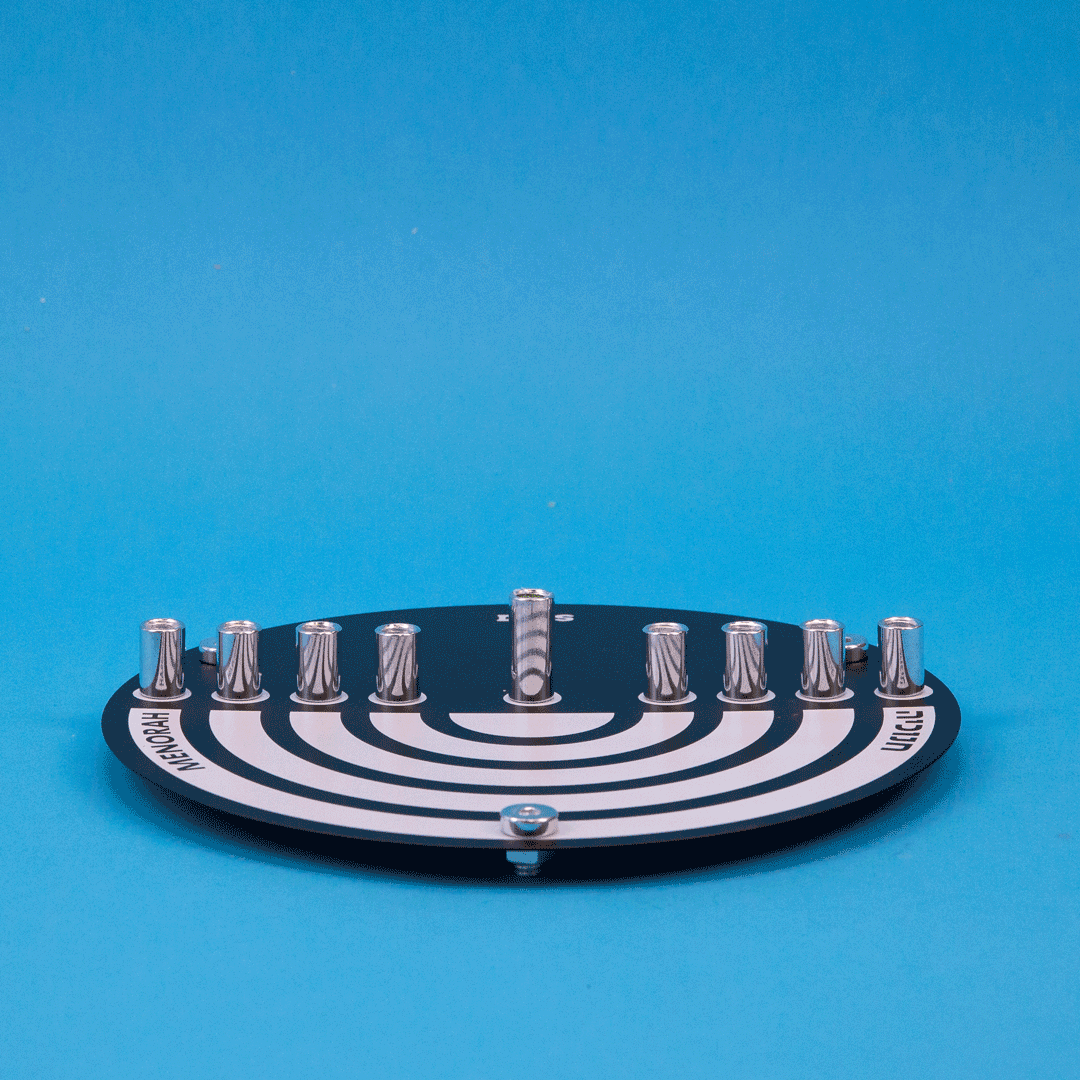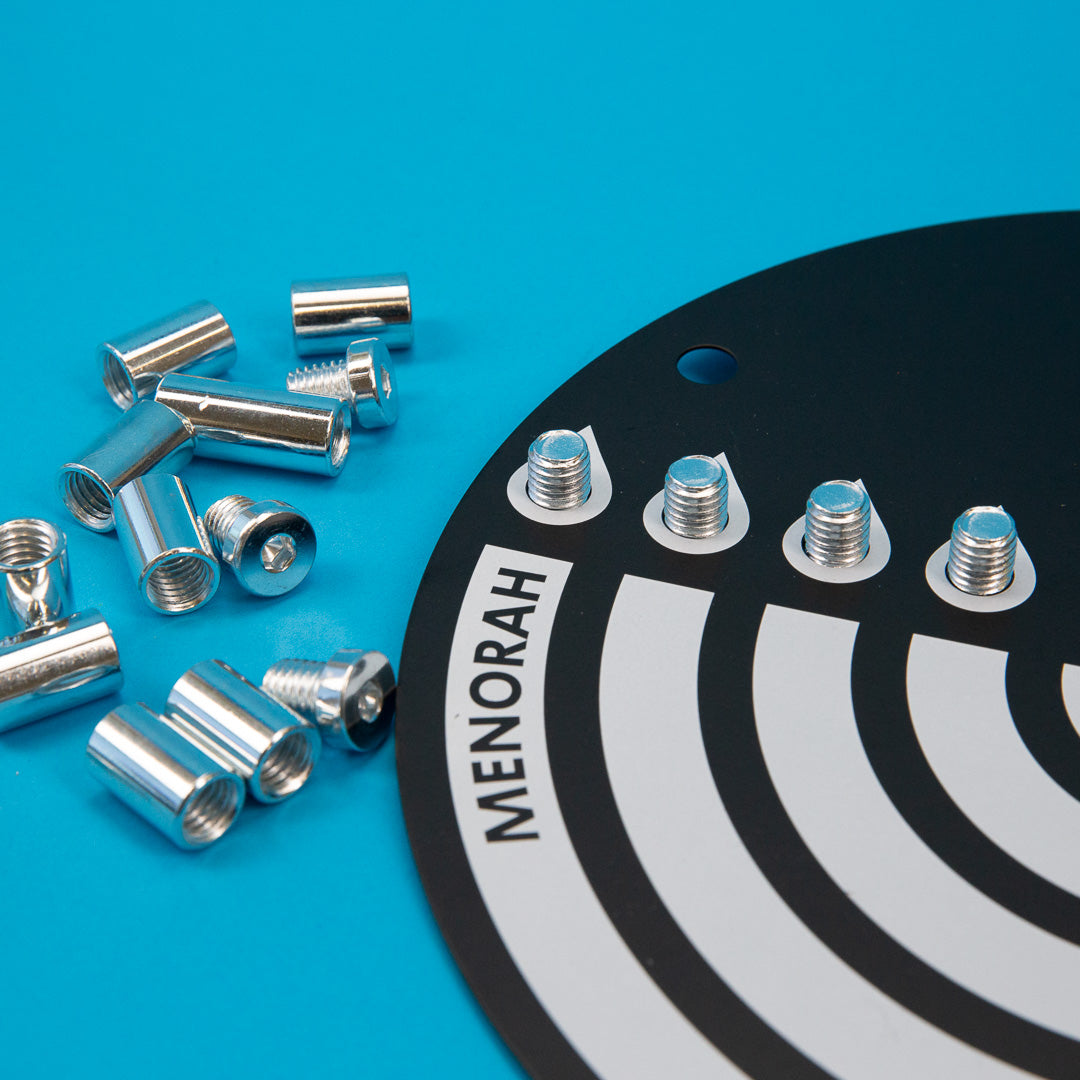 Packed With Holiday Gear, Crafts, And Activities For The Entire Family
1
Paintable Metal Flat Menorah
Our artists designed a modern metal menorah with a special paintable surface. Give it your own unique color, put it together, and use it for years to come!
**Warning - Fire Safety**

2
Make Dreidels out of Clay
Your family will LOVE playing with dreidels they made themselves! Our original mold makes it so easy to create your own dreidels out of special clay. Shape them, place them in the oven to harden the material, and play.

3
Count the nights with our special Hanukkah Color Coded Candles
We designed and included a very special set of holiday candles in our Hanukkah box. Not only are they modern and festive, but their colors also create an innovative system that reminds you which candles to light on which night.

**Warning - Fire Safety**
4
Hanukkah Guide Book
Our original and colorful step-by-step holiday guide will help you celebrate like a pro. Full of useful info for beginners and experts alike, it covers the story of Hanukkah, how to light the menorah, how to play the dreidel game, how to host a Hanukkah get-together with our exclusive recipes, and much more.
Included when you purchase Hanukkah in a Box™, or with the first year of your Jewish Holidays Plan.
5
Hanukkah Charm
This Menorah charm is the perfect collectable for Hanukkah!
*Charm does not include DAYS keychain
Products included in Hanukkah in a Box™