Regular price
Sale price
$52.90
Unit price
per
Sale
Sold out
Subscribe and save up to 40%
Also available as part of
Jewish All Holidays Plan
Enjoy some fun family time with this Lag Ba'Omer in a Box. It gets the kids excited about the celebration by crafting their own bow and arrow, shooting at a special canvas target, folding a paper bonfire, and more. The fun continues when they use their new skills to decorate their own creations!
Share
View full details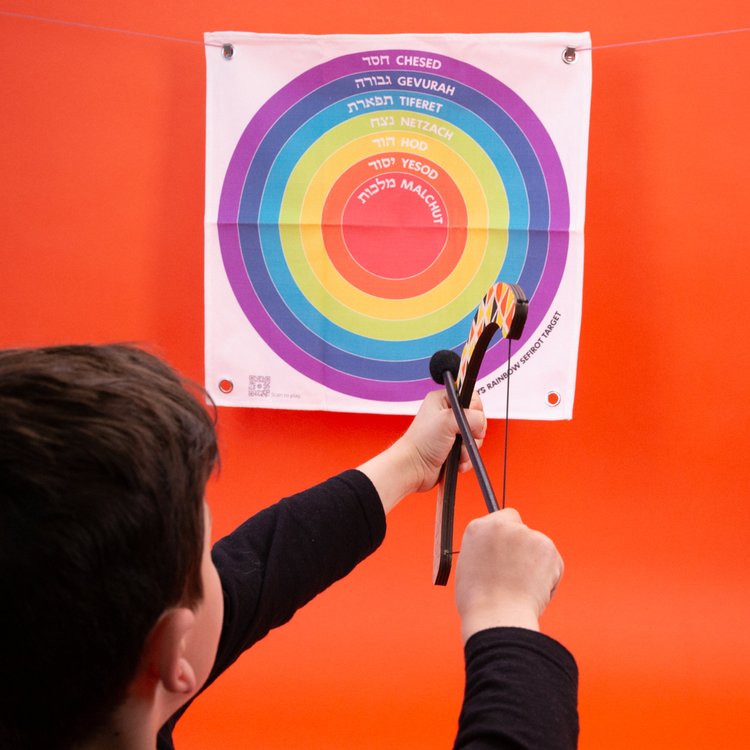 Packed With Holiday Gear, Crafts, And Activities For The Entire Family
1
Create your own bow & arrow
Add your own touch to this highly anticipated tradition. Our bow and arrow kit makes it so easy to create a one-of-a-kind Lag Ba'Omer arrow set. Color it to make it unique, put it together and aim!
2
Practice your aim
Lag Ba'Omer takes place on the 33rd day of the Omer, a period of 7 weeks between Passover and Shavu'ot. Add an additional layer of Jewish content originating from the Kabbalah by reflecting on 7 Sefirot attributes. Each week, a different Sefirah is highlighted. Explore the Sefirot with our playful, rainbow target.
Includes: One Rainbow Flag *Bow and Arrow not included
3
Read and color the story of Lag Ba'Omer
Explore stories related to this mysterious holiday with a story scroll illustrated by a famous Israeli artist Ruth Gwili. Color it in, make it your own, and read along in English or Hebrew.
4
Roast a treat for Lag Ba'omer
Ignite some Lag Ba'Omer excitement with a delicious bonfire treat! Our extendable roasting stick helps you keep a safe distance while you celebrate and gather around the fire.
5
Discover new traditions and so much more
You'll celebrate like a pro with our step-by-step holiday guide. Designed for beginners and experts alike, it covers meaningful Lag Ba'Omer traditions, discussion questions, festive recipes, and much more!
Included when you purchase Lag Ba'omer in a Box™, or with the first year of your Jewish Holidays Plan.
6
Collect a Lag Ba'Omer charm
This Bow and Arrow charm is the perfect collectable for Lag Ba'Omer! *Charm does not include DAYS keychain
Products included in Lag Ba'Omer in a Box™