Year of the Rabbit
Regular price
Sale price
$52.90
Unit price
per
Sale
Sold out
Subscribe and save up to 40%
Lunar New Year is the start of a New Year, a family holiday, and perfect for engaging everyone in holiday traditions. With this specially designed kit, you will read and color the story of the Great Zodiac Race, fold adorable rabbit red envelopes as well as bring prosperity into your home (or anywhere you like!) by making chocolate Yuanbao. If you are looking to share the joy of celebrating the Lunar New Year with your kids, then look no further than our Lunar New Year in a Box™
Share
View full details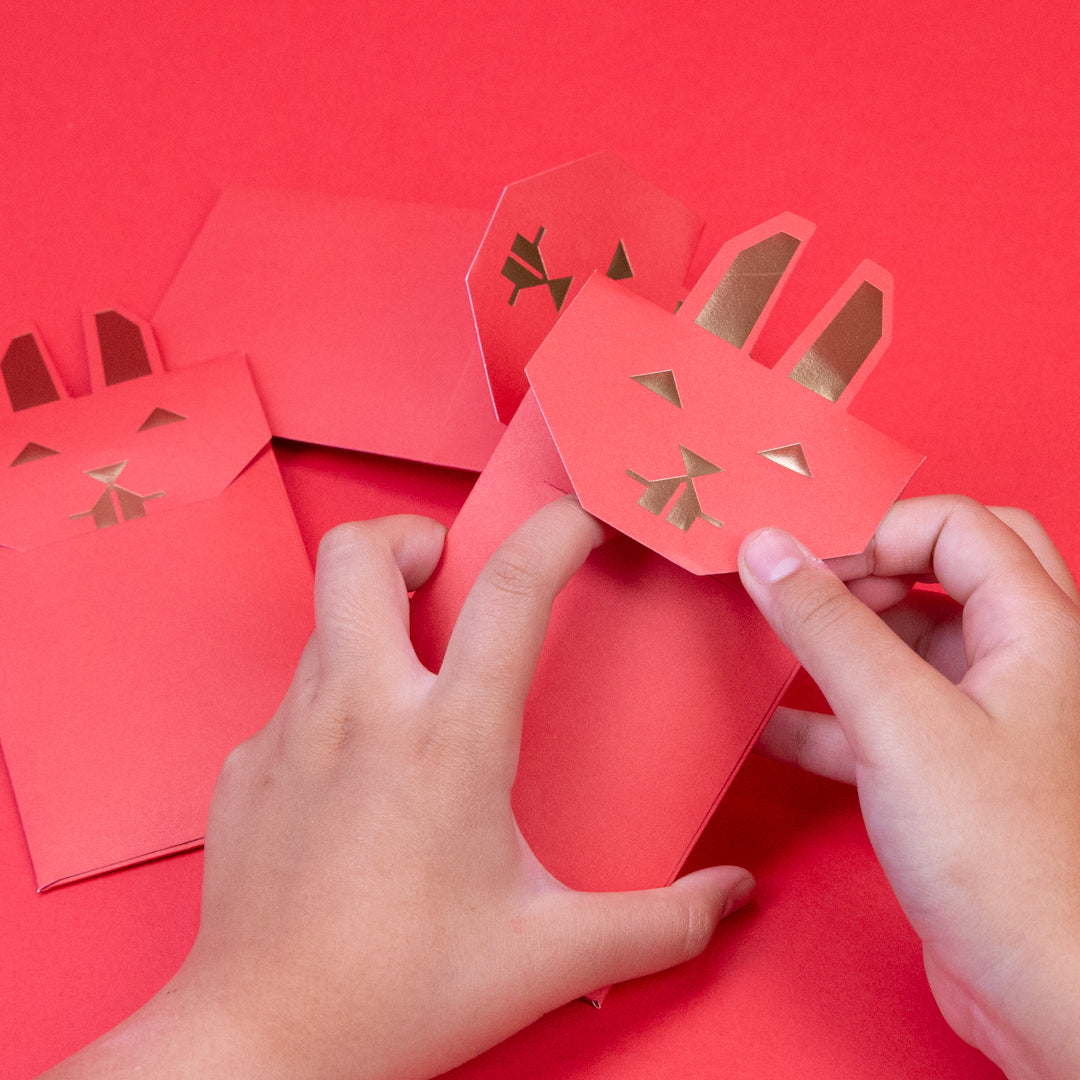 Packed With Holiday Gear, Crafts, And Activities For The Entire Family
1
Fold and give year of the rabbit red envelopes
Our playful envelopes add a modern touch to the classic tradition of sharing red envelopes filled with clean, crisp bills. Fold, fill and share 3 Rabbit red envelopes with friends and family!
2
Read and Color 'The Story of the Great Race'
The Great Chinese Zodiac race is a classic story of how twelve animals raced against each other for the honor of adding their power to the sky. Beautifully illustrated by DAYS artists and easy for your family to read and color, learn how the Chinese zodiac was created!
3
Mold, wrap and gift Chocolate Yuanbao
Yuanbao was one of the earliest types of money used in ancient China. Today, these golden ingots are displayed at home to attract wealth for the new year. Make chocolate versions with our kit! Mold the chocolates, wrap them in gold, and display or gift them!
4
Decorate and hang good luck couplets
Chinese New Year couplets, or spring couplets, are a centuries-old tradition. Write these optimistic messages on red paper with black ink and hang them on the sides of your door during the new year. These couplets are used for decoration and to ward off evil spirits.
5
Celebrate Lunar New Year like a pro
You'll celebrate like a pro with our step-by-step holiday guide. Designed for beginners and experts alike, it covers meaningful Lunar New Year traditions, festive recipes, and much more!
Included when you purchase Lunar New Year in a Box™, or with the first year of your Chinese Holidays Plan.
6
Collect a one of a kind Lunar New Year charm
This Rabbit charm is the perfect collectable for the Lunar New Year Festival.
*Charm does not include DAYS keychain
Products included in Lunar New Year in a Box™