A Sweet Masquerade
Regular price
Sale price
$52.90
Unit price
per
Sale
Sold out
Subscribe and save up to 40%
Also available as part of
Jewish All Holidays Plan - Starting with Hanukkah
Purim is the perfect time to let your hair down. Celebrate like a real pro with this box packed with special activities for the entire family, including a set of DIY costume ears and edible Purim masks (yes! edible!!). You'll have no problem getting into the spirit of things with help from these fun crafts, art projects, and play ideas.
Share
View full details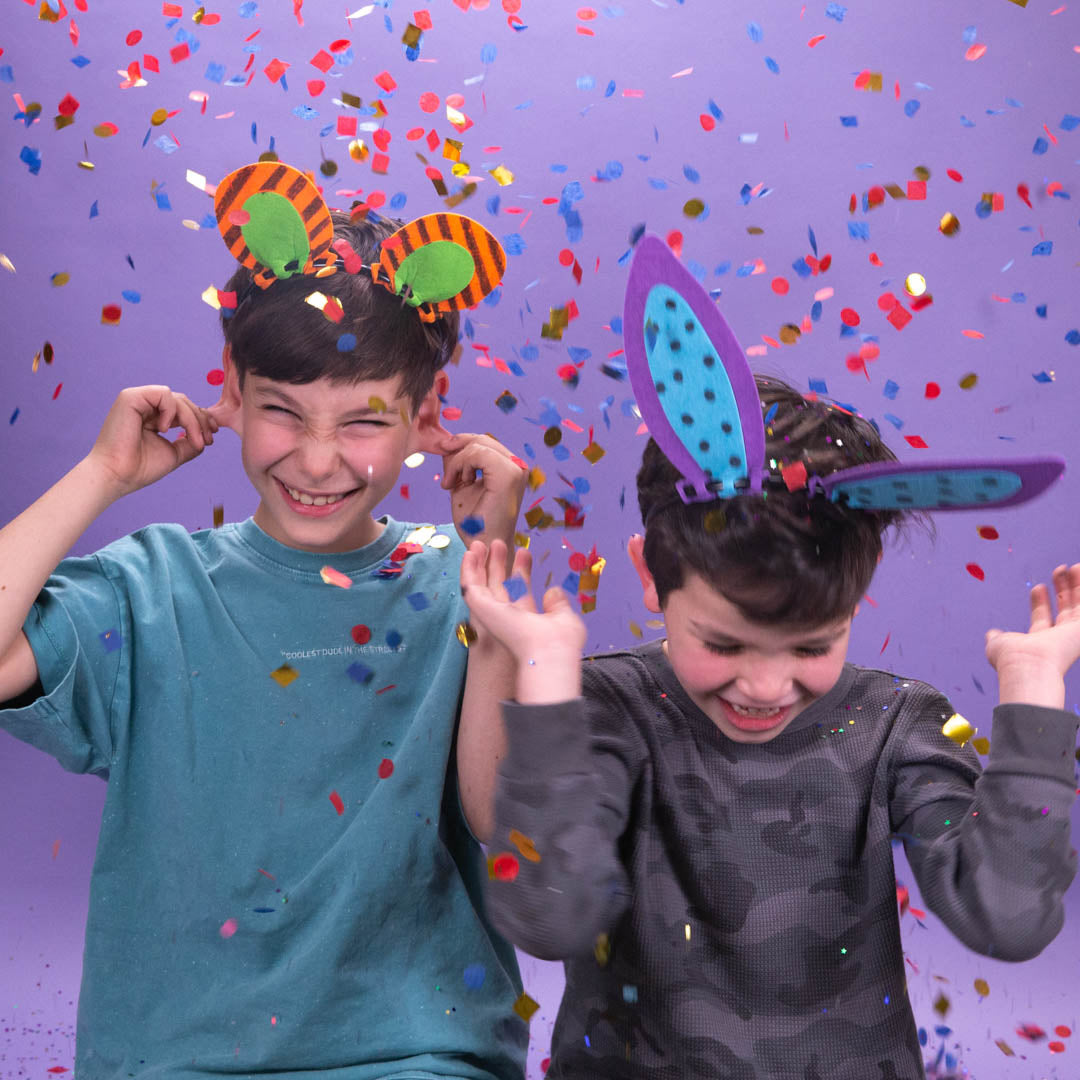 Packed With Holiday Gear, Crafts, And Activities For The Entire Family
1
Make edible lollipop masks
Create your own show-stopping candy creations! Our custom mold makes it so easy to make some festive Purim treats. Put them on display, wear them as a costume, or gift them to loved ones as mishloach manot.
2
Create your own costume ears
Our costume kit includes everything you need to create your own collection of whimsical costume ears. Just assemble the pieces and add your own touch to complete the look. Making your own Purim costume has never been easier!
3
Build and shake a pop art grogger (noisemaker)
Add a modern twist to the classic noise making tradition with our one-of-a-kind Haman Grogger. Assemble the parts and shake this dynamic piece of art whenever you hear Haman's name for Purim!
4
Host a purim party and so much more
You'll celebrate like a pro with our step-by-step holiday guide. Designed for beginners and experts alike, it covers meaningful Purim traditions, discussion questions, festive recipes, and much more!
Included when you purchase Purim in a Box™ , or with the first year of your Jewish Holidays Plan.

5
Collect a Purim charm
This Hamantaschen charm is the perfect collectable for Purim. *Charm does not include DAYS keychain
Products included in Purim in a Box™