Blessings for a New Year
Regular price
Sale price
$52.90
Unit price
per
Sale
Sold out
Subscribe and save up to 40%
Also available as part of
Jewish All Holidays Plan
,
Jewish Main Holidays Plan
Rosh Hashanah is the Jewish New Year and the sweetest holiday of all! This box will put everyone in a new year mood, including crafting 3D New Year greetings, transforming any calendar into your personal Jewish holiday tracker, dissolving mistakes in water, dressing the table with a blessings table runner
, and much more!
Share
View full details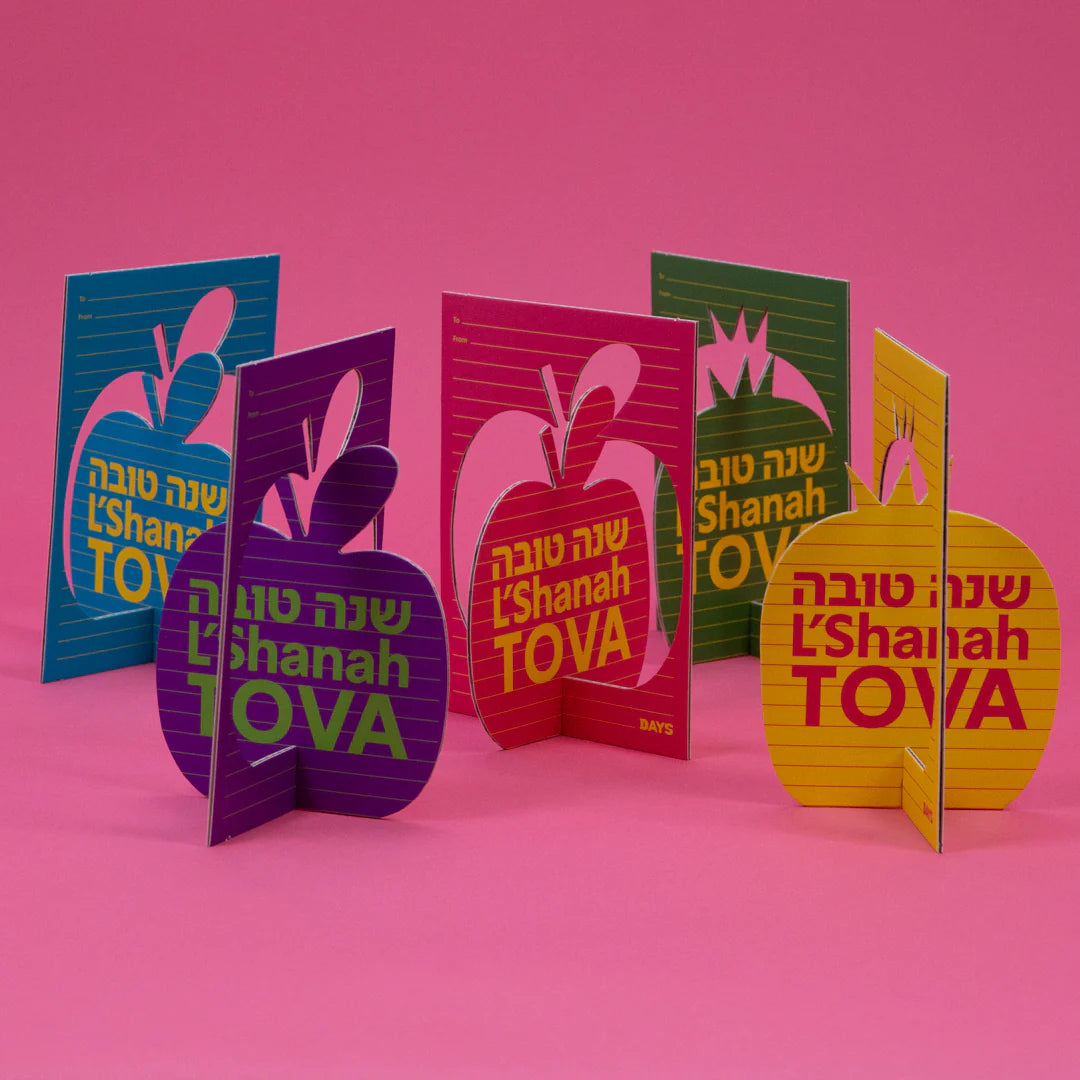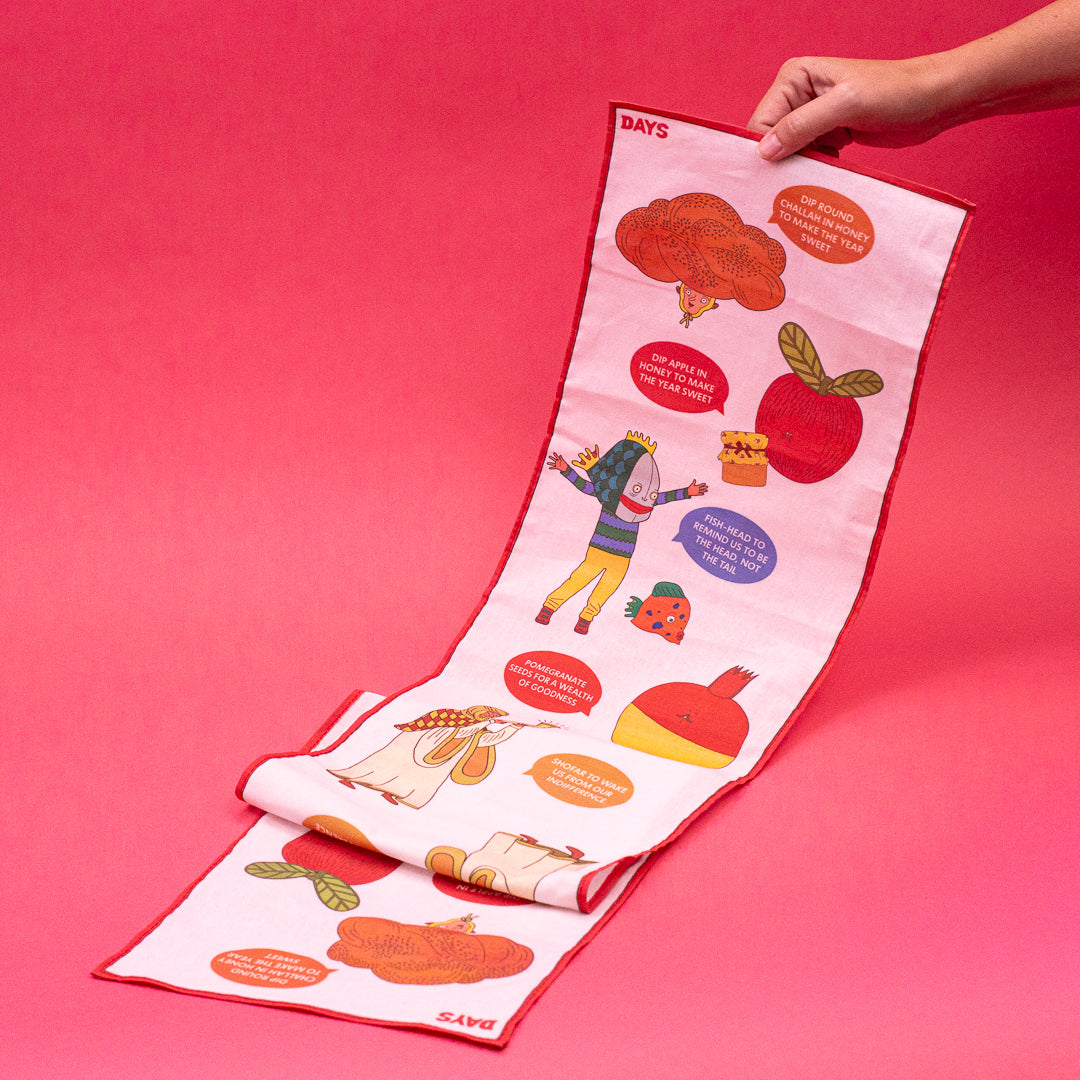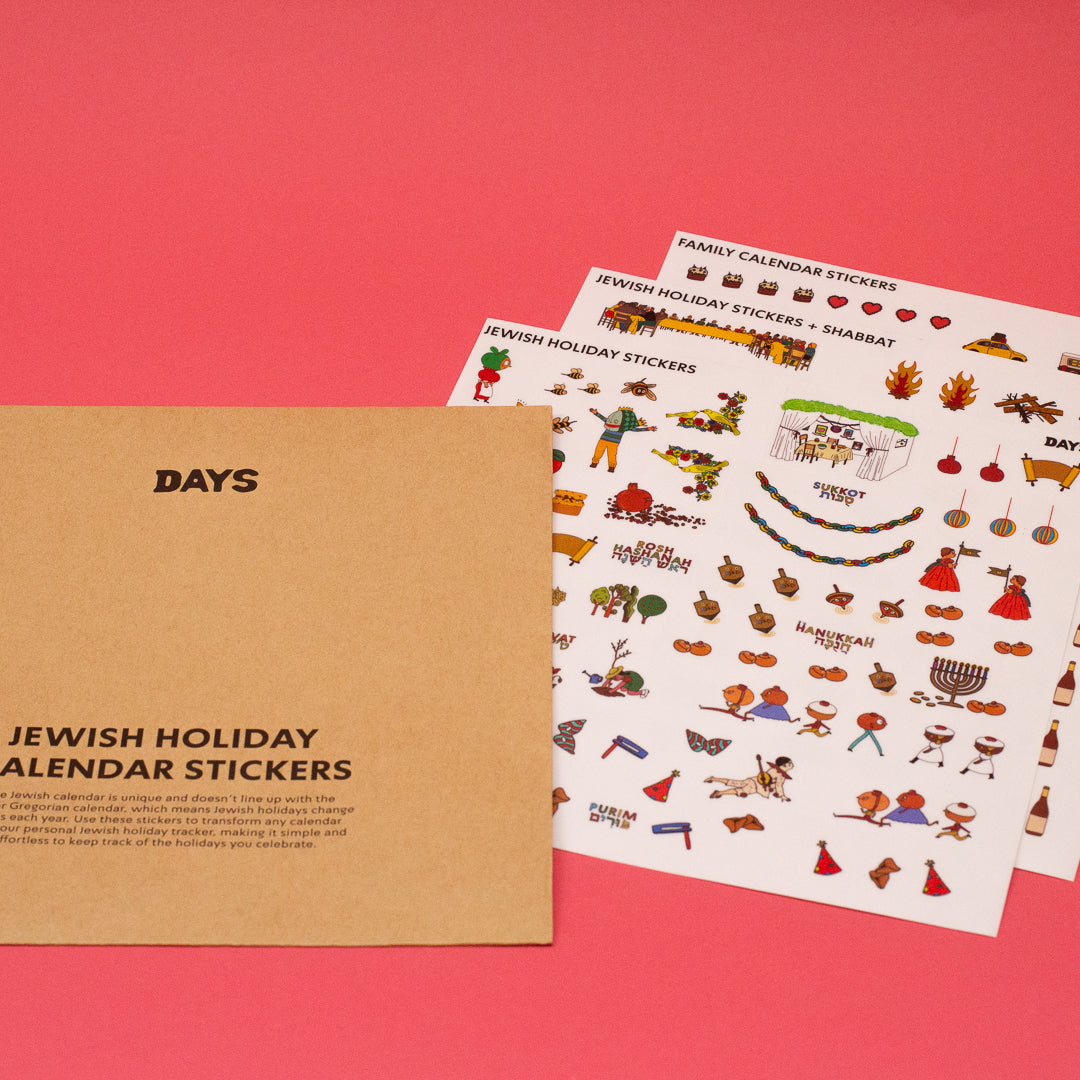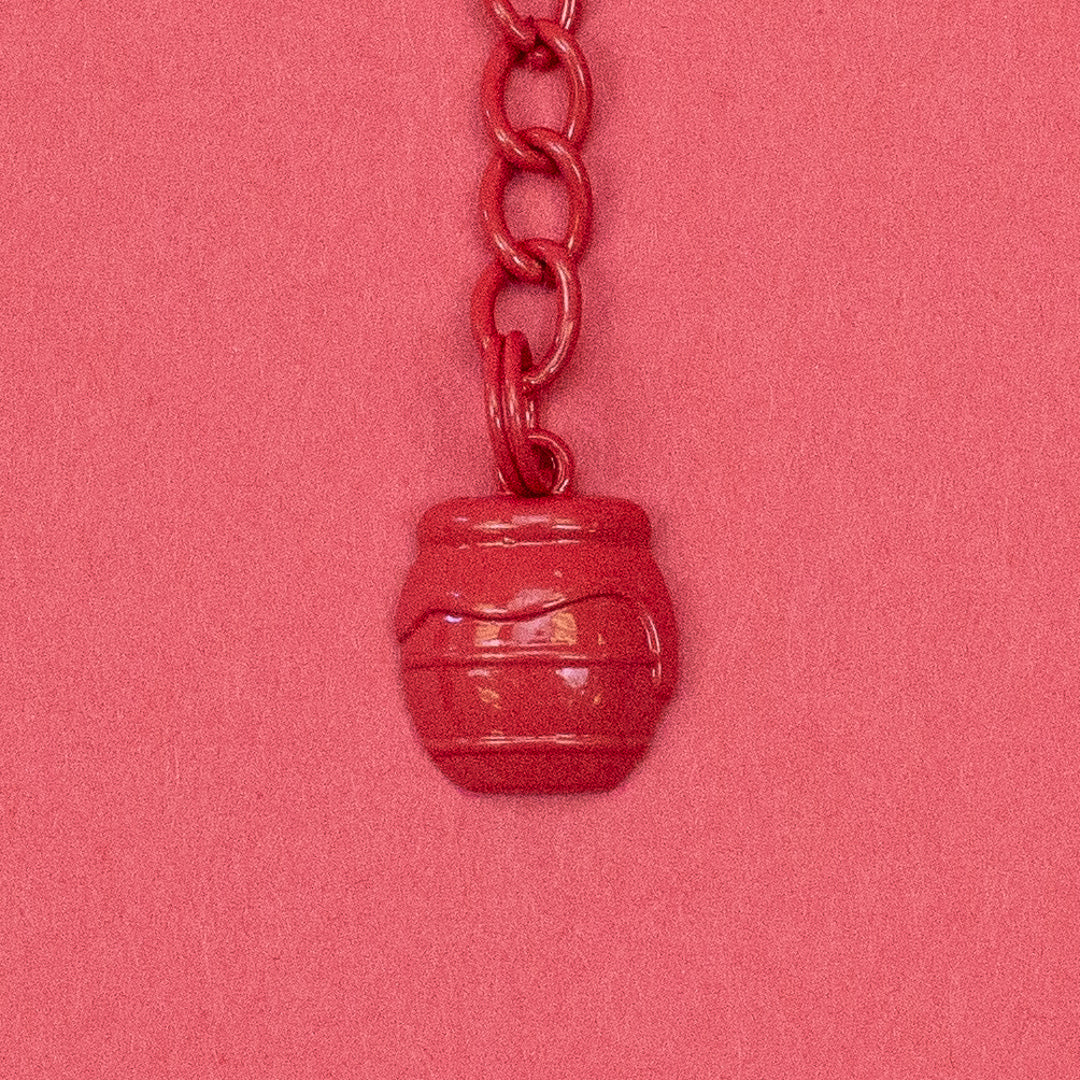 Packed With Holiday Gear, Crafts, And Activities For The Entire Family
1
Add another dimension to your holiday greetings
On Rosh Hashanah, it is customary to send greeting cards with warm wishes for a sweet new year. Use our custom 3D greeting cards to add another dimension to your holiday message.
2
Dress your table with blessings table runner
Enrich your Rosh Hashanah celebrations with our Blessings Table Runner. Imprinted with the key blessings for a prosperous year ahead, it doubles as a handy reference guide. Lay it out, and let blessings flow! Illustrated by the celebrated Israeli artist Batia Kolton.
3
Dissolve mistakes in water (kids love this)
Prepare for Yom Kippur with our immersive version of Tashlich, you write your mistakes on special biodegradable paper and watch them dissolve in water, right in front of your very eyes! Use this activity to practice the tradition of forgetting your mistakes for Yom Kippur.
4
Transform any calendar to your personal Jewish holiday tracker
The Jewish Calendar in unique and doesn't line up with the Gregorian calendar, which means Jewish holidays change dates each year. Use these stickers to transform any calendar into your personal Jewish holiday tracker, making it simple and effortless to keep track of the holidays you celebrate.
5
Discover new traditions and so much more
You'll celebrate like a pro with our step-by-step holiday guide. Designed for beginners and experts alike, it covers meaningful Rosh Hashanah traditions, discussion questions, festive recipes, and much more!
Included when you purchase Rosh Hashanah in a Box™, or with the first year of your Jewish Holidays Plan.
6
Collect a one of a kind charm
This collectable charm is a charming Honey Jar Design, to honor Rosh Hashanah! *Charm does not include DAYS keychain
Products included in Rosh Hashanah in a Box™