Taste of Honey
Regular price
Sale price
$52.90
Unit price
per
Sale
Sold out
Subscribe and save up to 40%
Also available as part of
Jewish All Holidays Plan
,
Jewish Main Holidays Plan
Embrace the spirit of Rosh Hashanah with our Rosh Hashanah in a Box™, your ultimate celebration kit packed with engaging activities. From creating personalized "Greetings in a Jar" to crafting edible pomegranate pixel art and delving deep into self-reflection with our Book of Tshuva, we offer unique and immersive experiences. The kit also includes an interactive Ceremony Guide with illustrations by the acclaimed Batia Kolton, a 9-feet-long coloring table runner, a comprehensive holiday guide, and a collectable Bee Design charm. Elevate your Rosh Hashanah celebrations with our innovative and meaningful box of festivities.
Share
View full details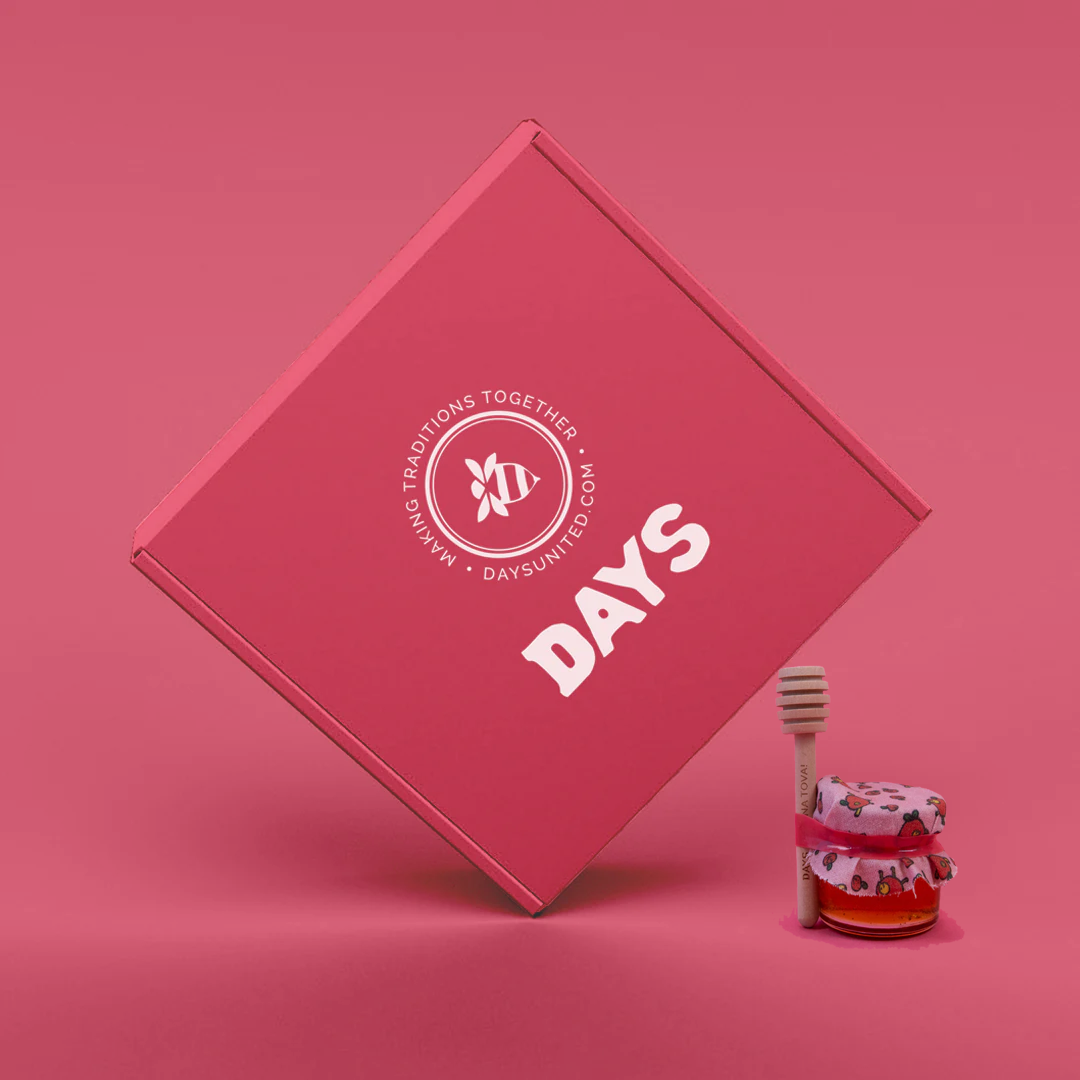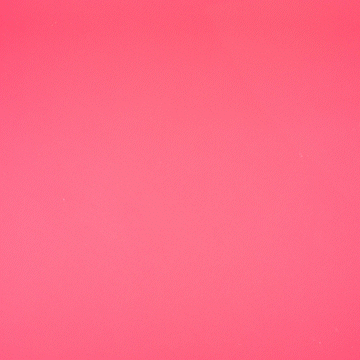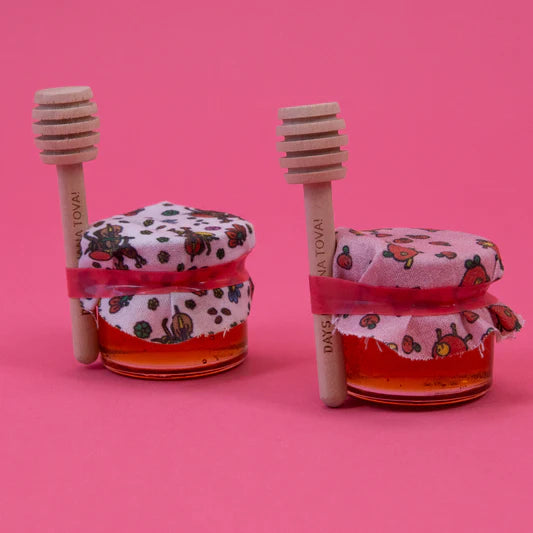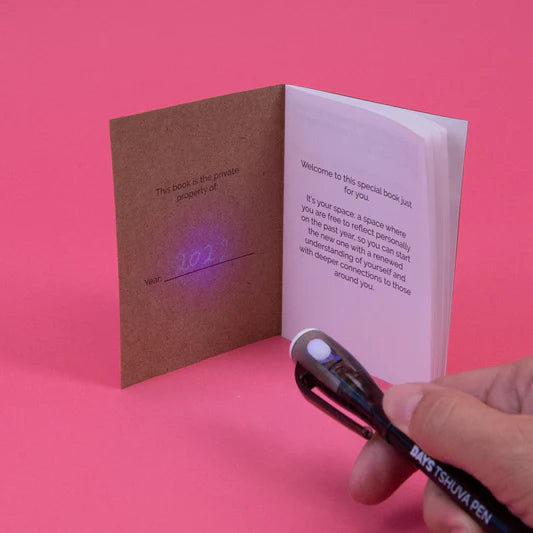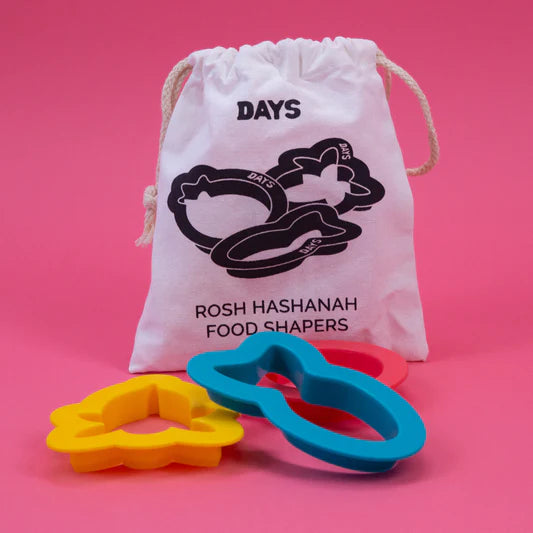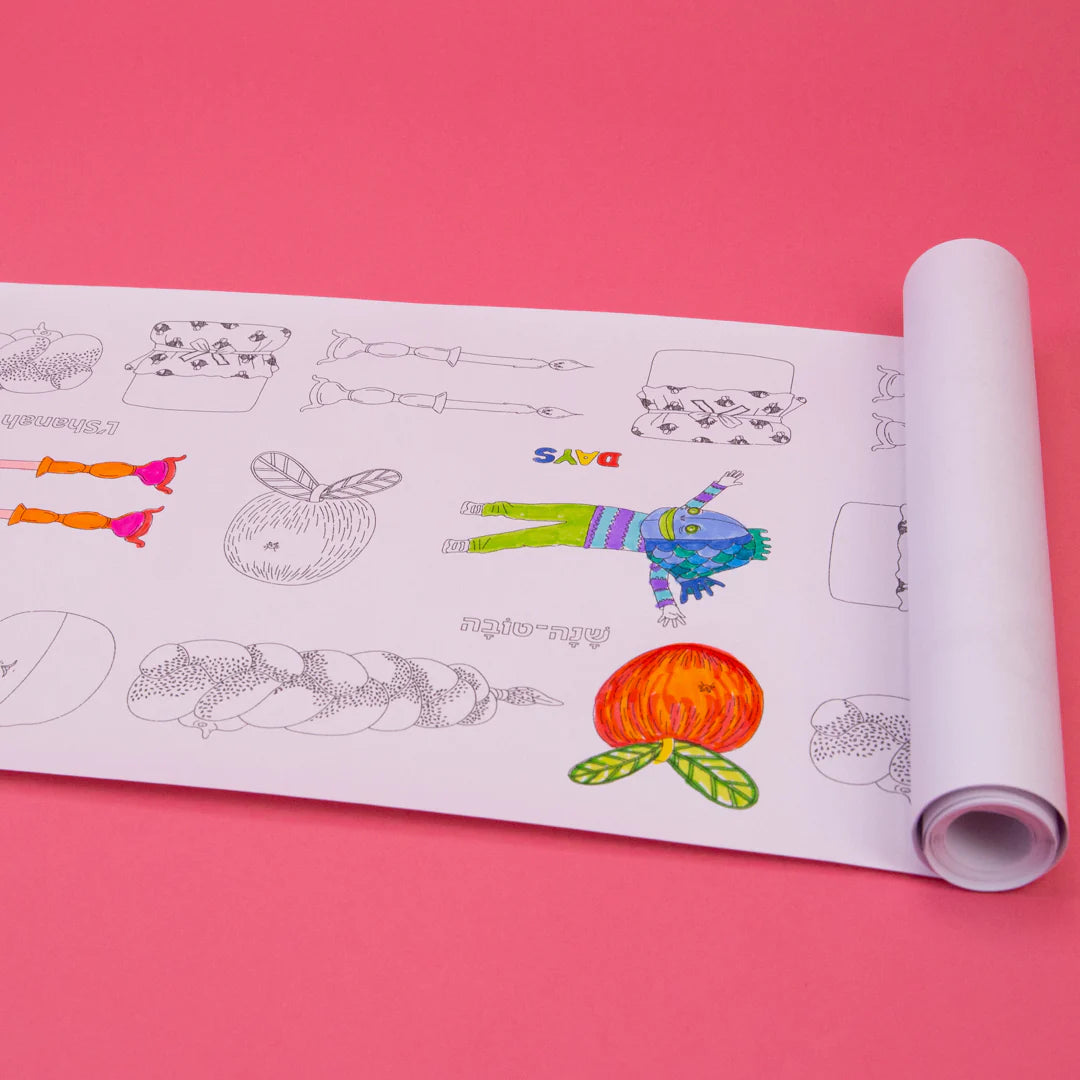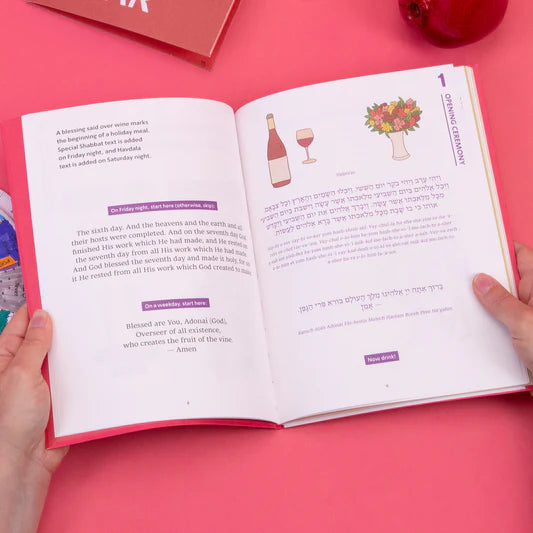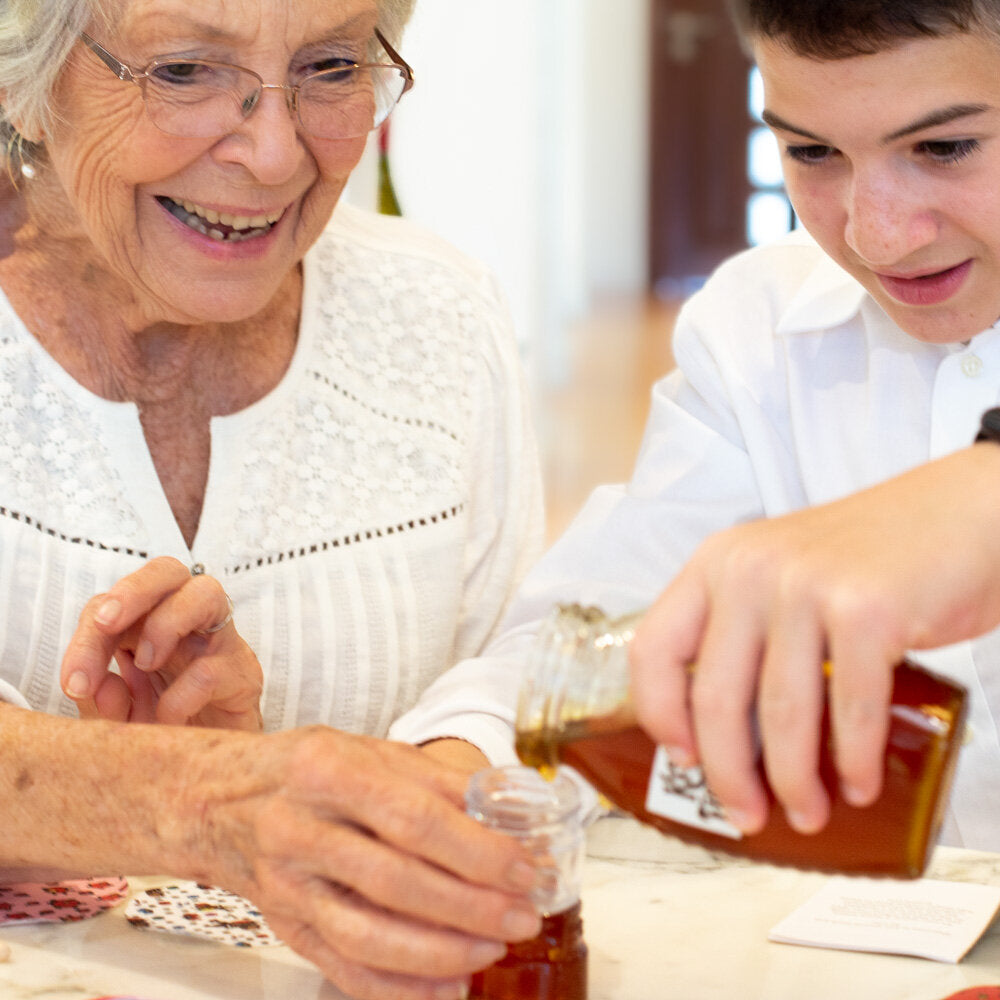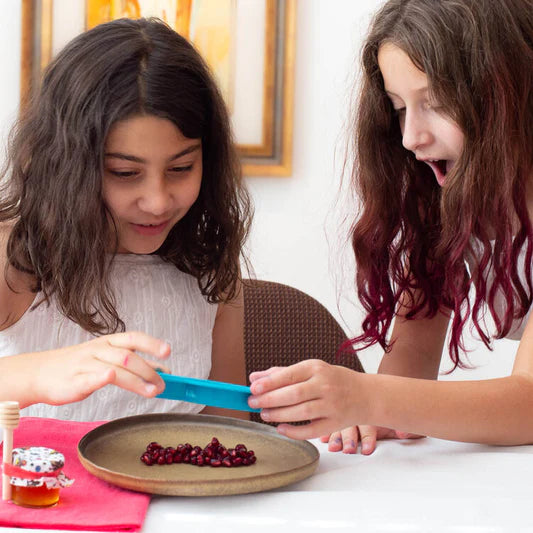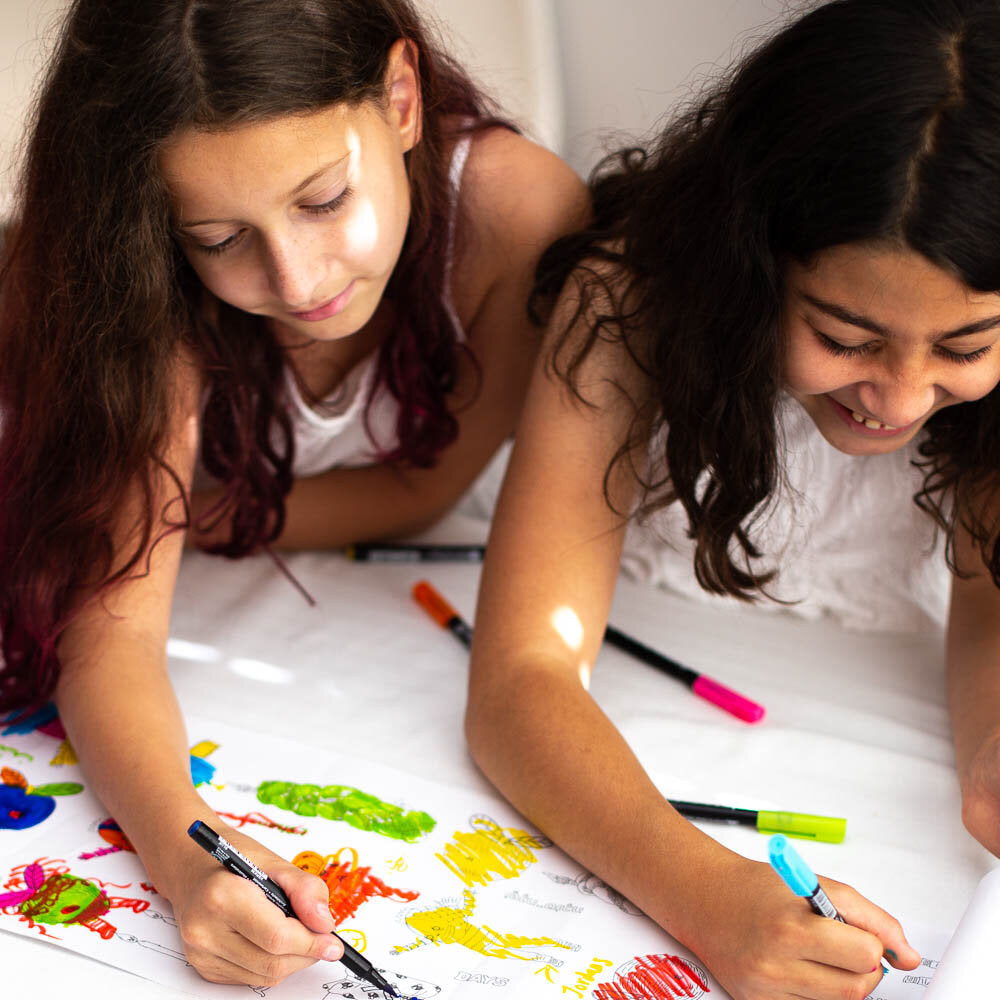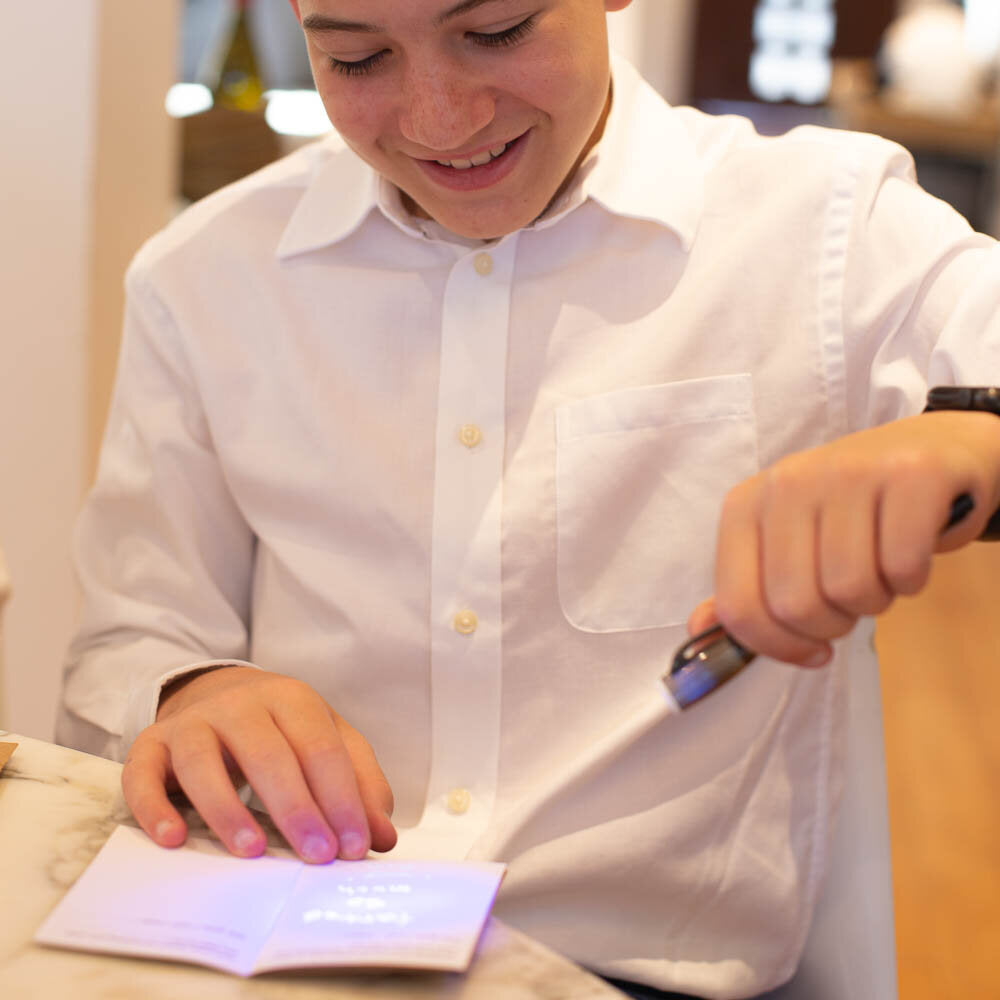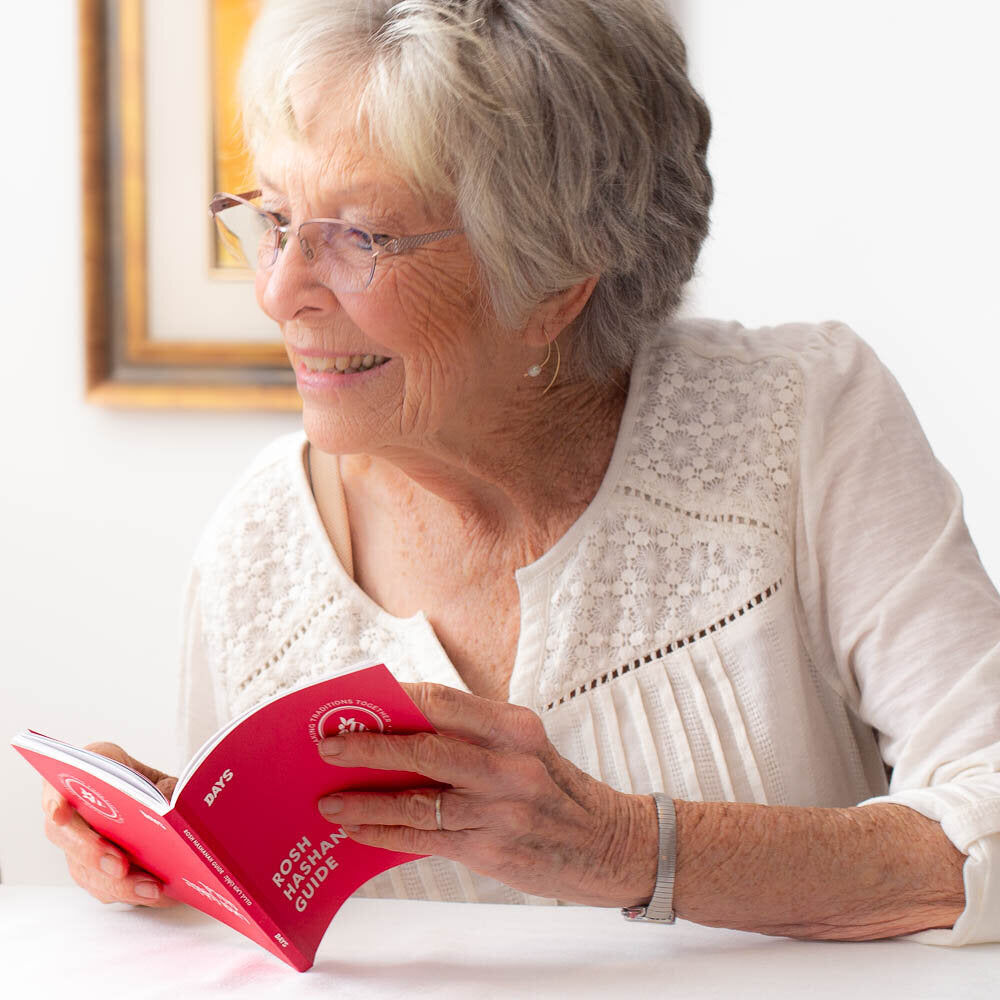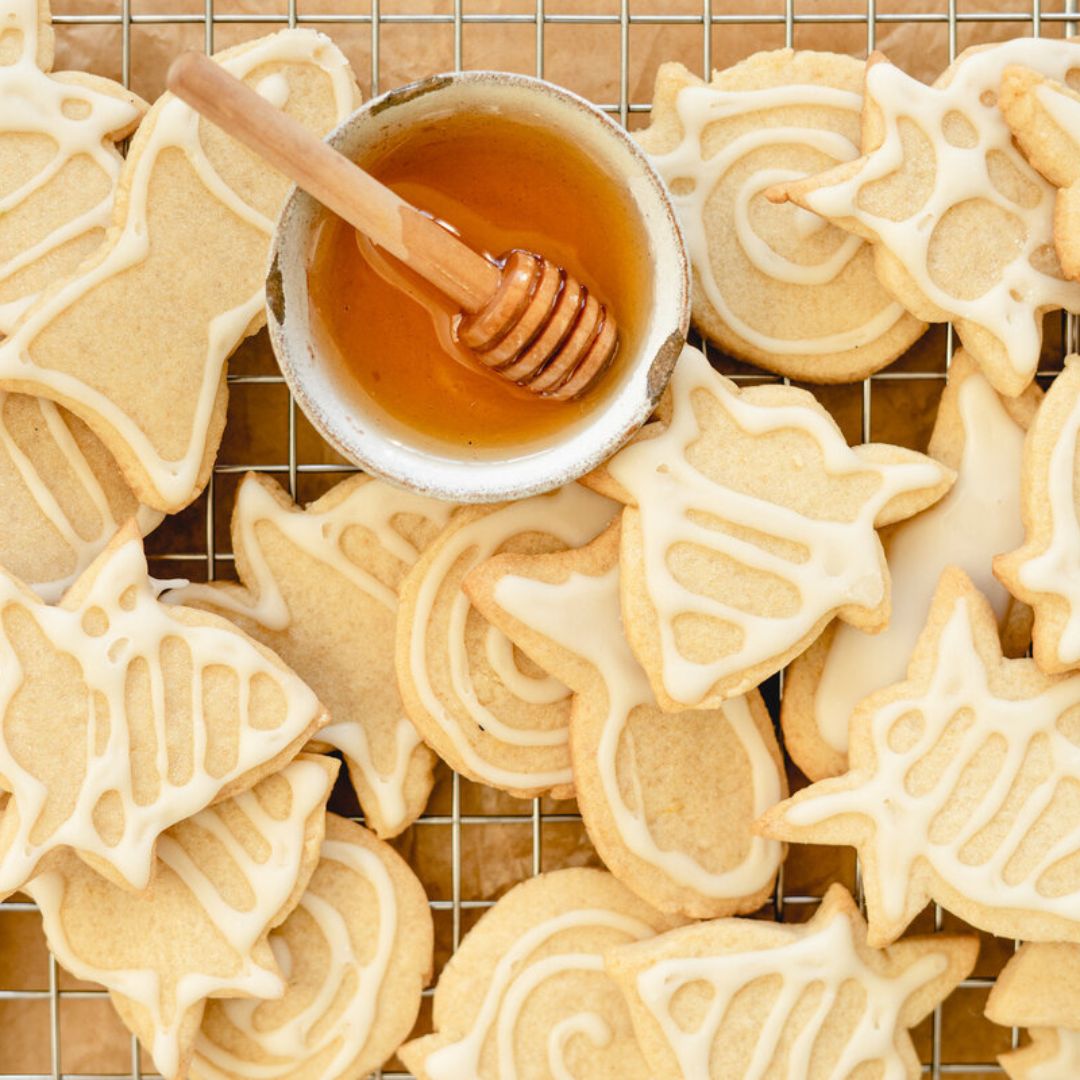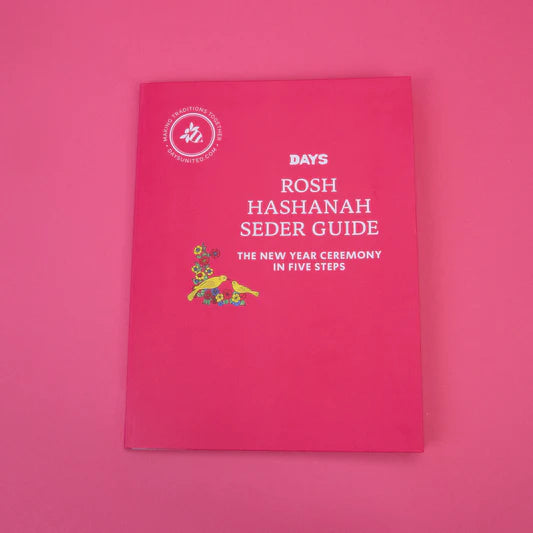 Packed With Holiday Gear, Crafts, And Activities For The Entire Family
1
Send unique new year "greetings in a jar"
Fill mini-jars with honey, personalize with our original designer jar coverings, and give as a unique sweet holiday gift to your guests or loved ones for Rosh Hashanah. This is the perfect activity to celebrate the sweetest day of the year! *Honey purchased separately
2
Decorate your holiday table with pomegranate pixel art
A fun activity to shape honey cookies as the holiday symbols - fish, bee, and pomegranate. These cutouts can also be used to shape the traditional pomegranate seeds to add a splash of color and style to your table.
3
Celebrate the Rosh Hashanah seder with our SUPER friendly ceremony guide
Our Rosh Hashanah ceremony guide will make it easy to have an engaging, fun and meaningful celebration. Step-by-step instructions, colorful illustrated explanations, stickers and personalized activities will help make this year's celebration extra-special. Original illustrations by the celebrated Israeli illustrator Batia Kolton

4
Reflect on the past year with a super cool spy-pen
We created the Book of Tshuva for you to engage in a personal conversation with yourself. It's your space: a space where you are free to reflect personally on the past year so that you can start the new one with a renewed understanding of yourself and with deeper connections to those around you.
The special Tshuva Pen allows you to write in invisible ink, so your ideas are only visible to you.
**Warning - This is not a Toy**
5
Dress your table with our "Mega coloring table runner"
Our Rosh Hashanah paper table runner is 9 feet long to accommodate the longest of tables, multiple creators and infinite creativity! Includes many fun holiday symbols to color, and is illustrated for Days by a famous Israeli artist Batya Kolton.
6
Discover new traditions and so much more
You'll celebrate like a pro with our step-by-step holiday guide. Designed for beginners and experts alike, it covers meaningful Rosh Hashanah traditions, discussion questions, festive recipes, and much more!
Included when you purchase Rosh Hashanah in a Box™, or with the first year of your Jewish Holidays Plan.
7
Collect a one of a kind charm
This collectable charm is a charming Bee Design, to honor Rosh Hashanah! *Charm does not include DAYS keychain
Products included in Rosh Hashanah in a Box™