Sukkah Explosion
Regular price
Sale price
$52.90
Unit price
per
Sale
Sold out
Also available as part of
Jewish All Holidays Plan
Sukkot celebrates the fall harvest and honors the forces of nature. This box has everything you need to celebrate it like a pro and engage the entire family in the celebration! Decorate your sukkah with disco lanterns, Four Species felt mosaic, magical chains, invite ushpizin to your Sukkah, wave Simchat Torah flags, and more... 
Share
View full details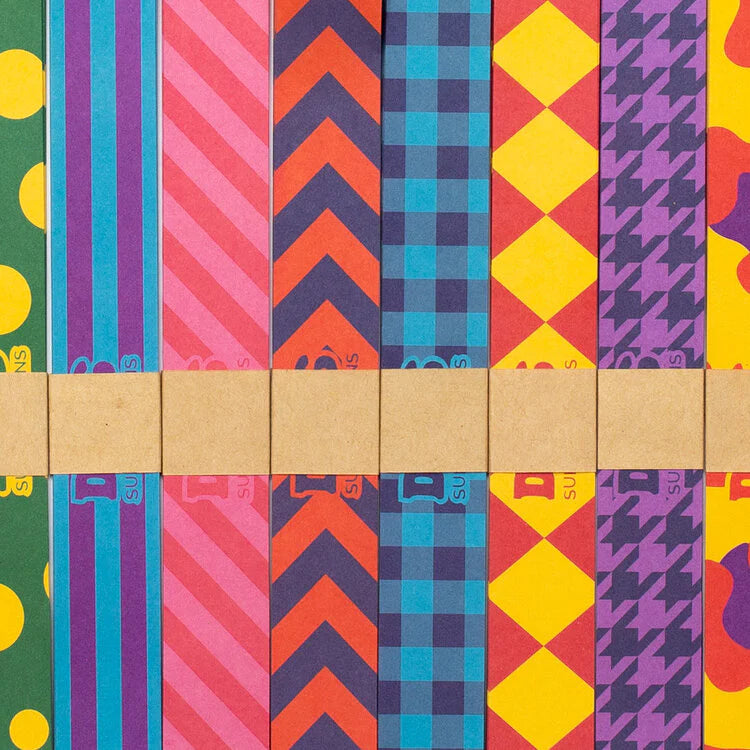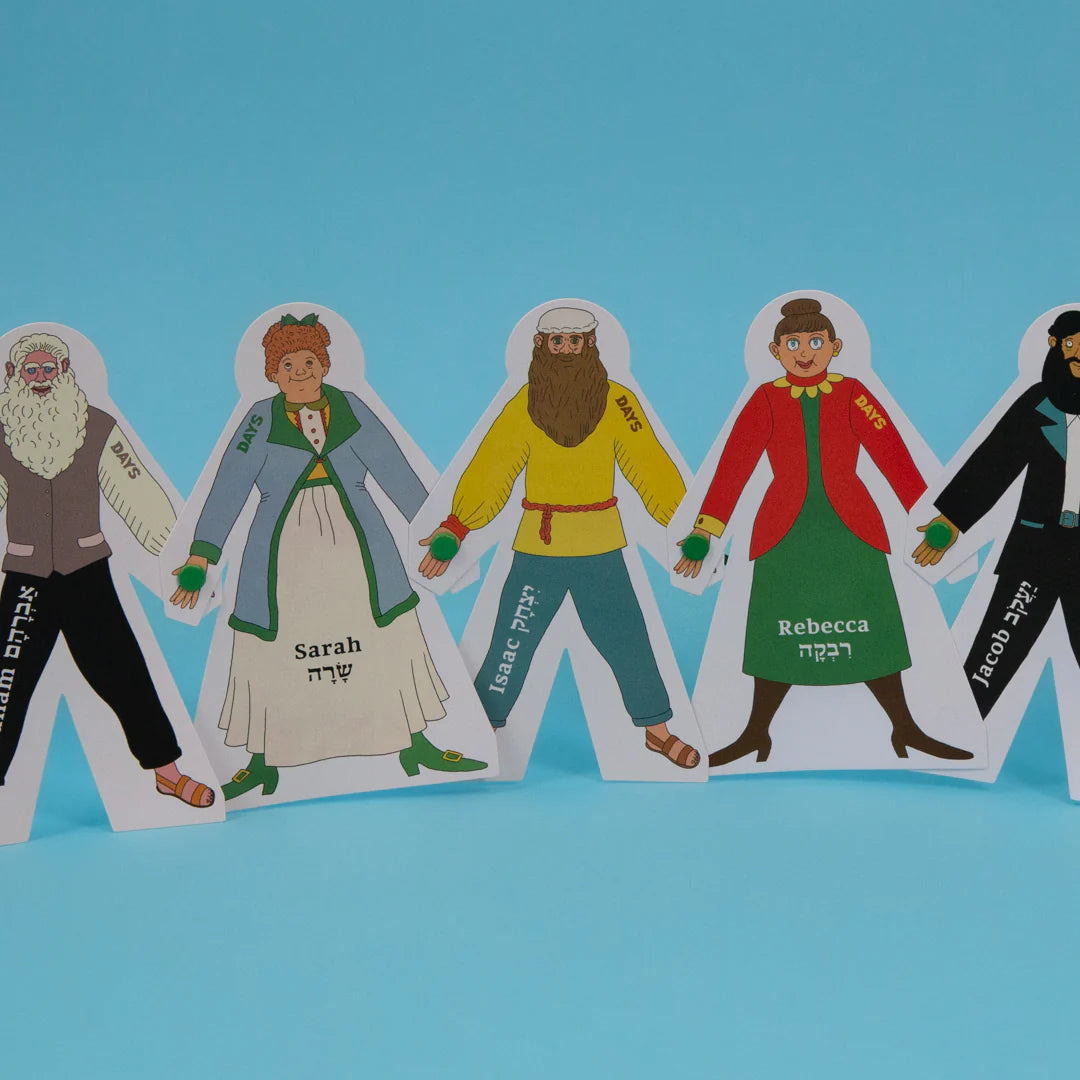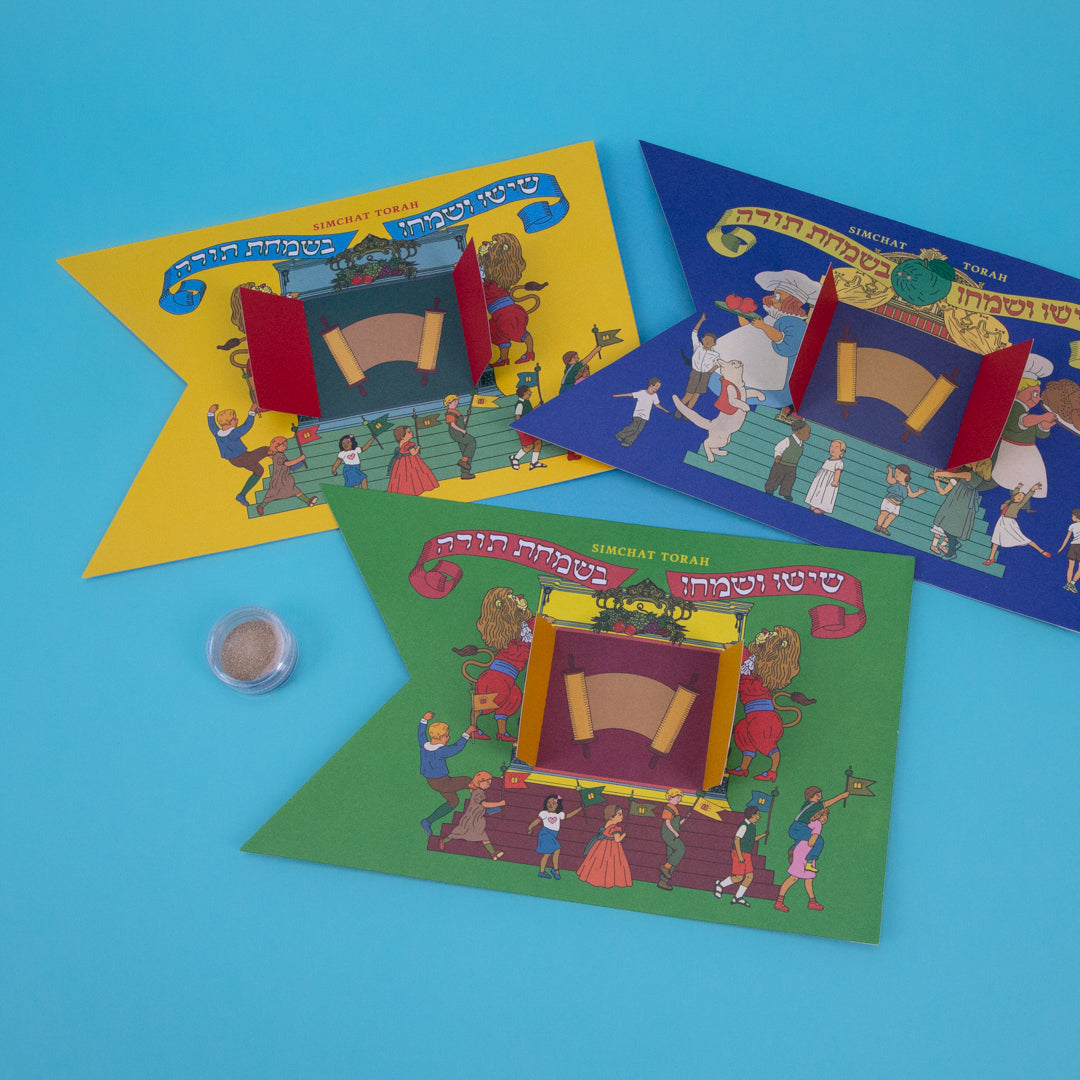 Packed With Holiday Gear, Crafts, And Activities For The Entire Family
1
Four Species Felt Mosaic
Learn about four different types of learners represented in the etrog, lulav, hadass, and aravah for Sukkot while you use the numbers to complete the canvas mosaic with over 60 felt stickers.
2
Sukkot Paper Chains
Our new take on an old tradition will change the experience of making link chains forever. Now in new fun pop designs, our chains are self-adhesive - just peel and fold to create your chain. Now all you need to do is hang it in your sukkah for Sukkot! Includes 120 chain links.
3
Three Fathers and Four Mothers
We commissioned Batia Kolton, a famous Israeli artist, to create our 3 patriarchs and 4 matriarchs. Learn about each one, add some guests of your own, thread them into a chain, and hang them in your sukkah, or in your room!
4
Simchat Torah Glitter Flags
On Simchat Torah (the Joy of the Torah), we mark the completion of the annual reading of the Torah and wave special flags to join the festivities. Assemble your flags, add golden glitter accents, and wave!
5
Discover new traditions and so much more
You'll celebrate like a pro with our step-by-step holiday guide. Designed for beginners and experts alike, it covers meaningful Sukkot traditions, discussion questions, festive recipes, and much more!
Included when you purchase Sukkot in a Box™, or with the first year of your Jewish Holidays Plan.
6
Collect a Sukkot charm
This Torah charm is the perfect collectable for Sukkot.
Products included in Sukkot in a Box™